PPS Makes Third Investment in U.S. Security Industry with Acquisition of Internal Security Associates, LLC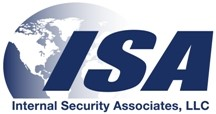 Patrol Protect Secure, Inc. is pleased to announce its third investment in the U.S. contract security industry with the acquisition of Internal Security Associates, LLC ("ISA"). ISA is a leading provider of security services in Boston MA, primarily focused on public sector customers, including state agency offices, courthouses, and government buildings. The Company is differentiated from its competitors through its service quality, highly trained employees, and professional management team.
The value of adding ISA to PPS and some of the challenges Mangrove/Sunlake worked through to complete the investment include:
We partnered with a business, owner and management team that share the same core values and unmatched focus on providing high-quality service as the PPS operating entities (JBM Patrol and Protection, and American Heritage Protective Services).

The acquisition expanded our geographic footprint to include the greater Boston, MA market.

We increased revenue and EBITDA of the PPS platform by approximately 50%.

The transaction provided the founder and CEO of ISA with an attractive option to create meaningful liquidity and a succession plan, while assuring his business would remain intact, his people would be well taken care of and his culture of exceptional quality would be maintained.

ISA's founder received a meaningful equity position in our parent company, PPS, providing him with additional future upside tied to our collective success.

Our partnership provided ongoing leadership roles and opportunities for ISA's strong management team.

Mangrove/Sunlake managed through significant uncertainty and material business impact from COVID-19 to close the transaction while maintaining valuation, using mutually attractive structure.

We closed the transaction using all equity given current challenges in the debt market.
PPS is actively seeking acquisitions of like-minded contract security providers to support its growth in new and existing geographies.
More about Sunlake Capital: Sunlake Capital LLC is a private investment firm focused on flexible, long-term investments in family, and entrepreneur-owned companies that possess a sustainable competitive advantage. With diverse capital relationships, Sunlake is able to devote its resources to the operations and strategy of its portfolio of businesses. The firm further differentiates itself through its long-term investment style, unique management partnership approach, and focus on industries and situations that are often under-served by the private equity community.
More about Mangrove Equity Partners: The Mangrove team works hard to be your go-to private equity fund in the lower middle market by leveraging our extensive experience to create solutions and get deals done.
We roll up our sleeves and work with intermediaries to do what is necessary to move good deals forward, even in the face of company or deal complexity.  Mangrove's four-partner internal operating team allows us to work through complexity and help owner/operators build enduring value.