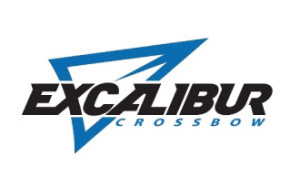 Mangrove Equity Partners is pleased to announce the sale of Excalibur Crossbow. Inc. The exit of Excalibur marks the end of yet another successful partnership with a strong management team seeking the ideal partner for liquidity and growth. The ability of Mangrove's three-man internal operating team to help management build value was evident at Excalibur where Mangrove supported management as we:
Assisted Excalibur, a Canadian company, in penetrating the U.S. market, building a new marketing strategy, developing new sales channels, and initiated new product lines which led to 100+% growth
Helped the founders reach their retirement goals through developing and promoting a new leader from within the company, per the desires of the founders
Worked with management to improve manufacturing infrastructure and processes which doubled capacity
Mangrove has enjoyed a strong personal and working relationship with the Excalibur team and it has been a great pleasure to be a part of the Excalibur family.
"After 25 years we were ready to reduce our stress with the running of the company, take some chips off the table, and begin the process of easing into retirement. We met with several different companies during this process, Mangrove was different. They were concerned with growing Excalibur to be sure, but they were also concerned with continuing the values and culture that had served us well for decades. Mangrove didn't just jump in and control the day to day operations of Excalibur, they stood back and assisted us with their expertise, while letting us do what we did best. Over the years we had increased profitability under their care and realized several earnouts in the process, and Excalibur became a very desirable company.  After the sale was completed we realized nearly as much money as the initial sale 4 years ago, and Kath and I are now just helping out with the new company in an advisory function while we enjoy our retirement. We can't recommend Mangrove any higher after our experience with them, and we will still retain personal relationships with them as time goes by.  They are top shelf folks, don't be afraid to join with them if you are looking for an exit strategy or partner for growth."
–        Bill Troubridge, Co-Founder of Excalibur Crossbow
Excalibur Crossbow, Inc. is a Kitchener, Ontario based premier manufacturer of high-quality crossbows for hunting. Excalibur is exemplary of the "passion industry", branded consumer products companies in which Mangrove has invested with strong results. We seek other such companies in the sporting goods arena and other consumer goods niches where customers are impassioned about the products and activity.
Mangrove Equity Partners: More Than the Commodity of Cash. The Mangrove team works hard to be your go-to private equity fund in the lower middle market by leveraging our extensive experience (127 deals across 54 industries) to get deals done and add significant value beyond the commodity of cash. Mangrove's three-man internal operating team affords us an ability to relate to entrepreneurs through shared experience, and credibility.
Mangrove has exemplified an attitude and practice of partnership with our deal sources over the past 25 years. We roll up our sleeves and work with intermediaries to do what is necessary to move good deals forward. If an opportunity is not a fit for Mangrove's criteria, we endeavor to provide accurate and helpful suggestions as to who may have a pointed interest. Our goal is to help our deal sources get their deals done and accordingly, become their go-to fund in the lower middle market. We hope to have the pleasure of working closely with you.
Whit Webster wwebster@MangroveEquity.com (813) 868-4500 Ext. 402
Glenn Oken GOken@MangroveEquity.com (813) 868-4500 Ex. 401