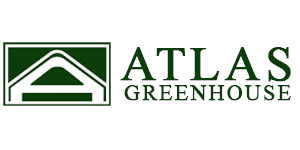 Atlas Greenhouse is an Alapaha, GA-based manufacturer and distributor of a complete line of commercial greenhouses and related accessories. Atlas serves customers in a diverse set of end markets including agriculture, ornamental, educational, cannabis, and residential.
Mangrove is excited to partner with Mark Davis, President of Atlas and a 30-year industry veteran, to support the company through its next phase of growth.
"I was looking for a true partner to help me continue growing my business while taking good care of our family of long-tenured employees. Mangrove stood out for their strong cultural fit and the depth of operational support they provide," said Mark Davis. "We are excited about our partnership with Mangrove and look forward to investing in our team, continuing to provide best-in-class greenhouses to our customers and taking Atlas to new heights."
Mangrove is an uncommonly good fit for Atlas, Mark Davis, and the Atlas team due to our:
Ability to provide meaningful operational support to Mark and the Atlas team as they continue to grow and professionalize the business, including with the implementation of the company's first ever ERP and perpetual inventory system;

Willingness and capability to analyze and get comfortable with complexity driven by COVID and post-COVID era performance variances and imperfect company data;

Strong cultural fit with Mark and the Atlas team; and

Commitment to investing in and expanding Atlas' management team, including adding a new CFO/COO.
​​Mangrove Equity Partners: More Than the Commodity of Capital. The Mangrove team works hard to be your go-to private equity fund in the lower middle market by leveraging our extensive experience to create solutions and get deals done.
We roll up our sleeves and work with intermediaries to do what is necessary to move good deals forward, even in the face of company or deal complexity. Mangrove's three-man internal operating team allows us to work through complexity and help owner/operators build enduring value.