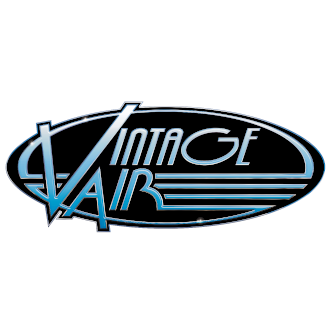 ​​​​Vintage Air, LLC, of San Antonio, TX, is the leading specialty manufacturer of performance aftermarket air conditioning systems for classic and late-model cars and trucks. Vintage Air represents the Mangrove team's seventh platform investment in the enthusiast-driven auto aftermarket sector.
Mangrove is partnering with a deep and talented senior management team with decades of industry experience. Rick Love, Ryan Zwicker, and Allison Harding, alongside Mangrove's three-man internal operating team, will continue to build on Vintage Air's strong legacy and niche-dominant position. The transaction also allowed the company's Founder and SEMA Hall of Famer, Jack Chisenhall, to take on a new role after 45 years of building Vintage Air into the industry-leader it is today. Jack will continue to be involved with the business as a brand ambassador and consultant.
Mangrove's internal operating team will work collaboratively with the Vintage Air team to optimize operating efficiency, profitability, and growth, while preserving the company's brand, culture, and outstanding commitment to quality and its customers' satisfaction. The Vintage Air and Mangrove teams are excited to continue investing in the cutting-edge research and development and engineering talent that has enabled Vintage Air to serve its enthusiast customer base with market-leading products.
"We are all excited to have Mangrove's support and to continue expanding our catalog of products while maintaining the high-quality standards that Vintage Air was founded on," said President Rick Love. "The Mangrove team believes in maintaining the same standards and practices that were in place when I started working here over 30 years ago, allowing us to continue focusing on making the best products in the aftermarket."
Mangrove is an uncommonly strong partner for Vintage Air by virtue of our:
Deep industry experience and success in the automotive aftermarket, including through prior investments in APR, ReadyLift, Katzkin, Wheel Pros and other businesses

Strong cultural connection with the Vintage Air team

Significant track record helping niche manufacturing businesses improve manufacturing processes, drive production efficiency and expand capacity, which is a key opportunity for Vintage Air


Collaboration with Jack Chisenhall to transition the company to bring on a new partner while carefully preserving Vintage Air's culture, legacy, quality and commitment to it's employees, customers and enthusiasts
​​Mangrove Equity Partners: More Than the Commodity of Capital. The Mangrove team works hard to be your go-to private equity fund in the lower middle market by leveraging our extensive experience to create solutions and get deals done.
We roll up our sleeves and work with intermediaries to do what is necessary to move good deals forward, even in the face of company or deal complexity. Mangrove's three-man internal operating team allows us to work through complexity and help owner/operators build enduring value.