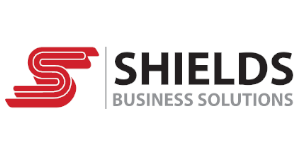 Mangrove Equity Partners is pleased to announce the sale of Shields Business Solutions, a leading provider of bank technology solutions primarily focused on the sale, installation and maintenance of ATMs and ITMs. Headquartered in Moorestown, NJ, Shields also provides cash-in-transit services, offering its bank and credit union customers a unique single-source solution.
Shields and Mangrove were an uncommonly strong fit as Shields' management team was seeking a partner with the operational resources and industry experience to help them pursue an ambitious growth strategy. "Our partnership with Mangrove was tremendously valuable to Shields. They worked closely with us to set a clear strategic vision and then supported our execution with their experience and significant investments in people, systems and infrastructure. I'm thankful to the Mangrove team for their commitment and support and the success we achieved together," said Mark McGrath, President of Shields of Business Solutions.
Mangrove proved to be materially helpful while supporting the Shields team on a number of strategic initiatives. Together, we:
Updated and bolstered Shields' organizational structure so that President Mark McGrath had more senior management support, fewer direct reports and significantly more time to focus on strategy and value creation

Recruited and hired an experienced sales leader and a Chief Financial Officer

Implemented a customized ERP system that specifically addressed the operational requirements and service level demands of both the ATM maintenance and cash-in-transit business segments

Maximized sales opportunity from industry trends to sell new hardware and grow long-term maintenance contracts

Consistently outperformed competition to win armored service contracts from larger competitors based on Shields' industry-leading service levels

​​About Mangrove Equity Partners Mangrove Equity Partners strives to deliver uncommon value to those we partner and work with, including business owners, management teams and their employees and the intermediaries who help bring us together. We draw on our genuine and deep operational experience, extensive investment history, respect for people and culture and commitment to doing the right thing to help create positive outcomes for everyone involved.
Mangrove pursues investments in a broad range of industries, with a particular emphasis and past success in niche manufacturing, industrial and business-to-business services and enthusiast consumer products. We seek to invest in businesses headquartered in North America with EBITDA ranging from $3 million to $10 million and revenue ranging from $10 million to $100 million. For more information, please visit www.mangroveequity.com