Mangrove Equity Partners is pleased to announce the sale of Tioga HVAC Rentals, a specialty renter and manufacturer of temporary, portable, industrial heating, cooling and dehumidification equipment.
With the sale of Tioga, Mangrove has enjoyed another successful partnership with a strong management team and an independent sponsor. Mangrove's uncommon ability to help our partners build value was evident at Tioga where we and our partners in the investment: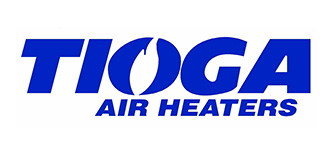 Completed the management transition of the former owner/CEO (in accordance with his goals for the transaction) and hired key members of the management team;
Successfully acquired and integrated two complementary businesses (Reliable Construction Heaters and Mobile Air), diversifying end-market and seasonal concentrations and expanding geographic reach while tripling the size of the company;
Implemented a sophisticated rental fleet management software system; and
Provided analytics to discern the ideal rental fleet size and composition and invested significant capital to expand the fleet for growth.
Mangrove Equity Partners: More Than the Commodity of Capital. The Mangrove team works hard to be your go-to private equity fund in the lower middle market by leveraging our extensive experience to create solutions and get deals done. We roll up our sleeves and work with intermediaries to do what is necessary to move good deals forward, even in the face of company or deal complexity.
We hope to have the pleasure of working closely with you.