Mangrove Equity Partners is pleased to announce the sale of Filling Machines & Systems, a leading designer and manufacturer of highly-engineered liquid filling equipment for craft beer and other specialty liquid markets. The company's brands are Wild Goose, Meheen, and Inline Filling Systems.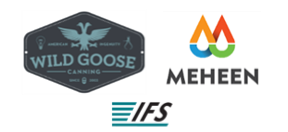 Mangrove's four-man internal operating team displayed their uncommon ability to help our portfolio partners build enduring value at FMS where they, along with the company's management team:
Combined and integrated the leading craft beverage bottling equipment manufacturer and canning equipment manufacturer to create the dominant market player for the packaging of carbonated craft beverages

Recruited and supported the development of a high-performing senior leadership team to drive strategic initiatives in the commercial organization, manufacturing/operations and product development/R&D

Developed a global sales organization of direct sales employees and independent rep channel partners to proactively drive growth across all geographies, carbonated beverage categories and other non-carbonated liquid filling end markets

Successfully weathered the abrupt market shift from bottles to cans within the craft beer market (not the first time Mangrove has successfully helped a portfolio company work through unexpected and profound industry dislocations) 

Accelerated production during the COVID-19 pandemic to support demand for packaging equipment for hand sanitizer and other cleaning products as well as demand for canning equipment by craft breweries to support off-premise and take-away sales
​​Mangrove Equity Partners: More Than the Commodity of Capital. The Mangrove team works hard to be your go-to private equity fund in the lower middle market by leveraging our extensive experience to create solutions and get deals done.
We roll up our sleeves and work with intermediaries to do what is necessary to move good deals forward, even in the face of company or deal complexity. Mangrove's four-man internal operating team allows us to work through complexity and help owner/operators build enduring value.