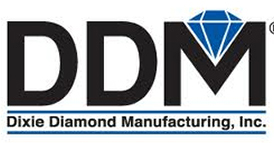 Mangrove Equity Partners is pleased to announce our recent partnership with Dixie Diamond Manufacturing, Inc.
This partnership marks the closing of our fifth acquisition in 2015. Dixie Diamond Manufacturing is an Atlanta, GA based company that, for more than 40 years, has been producing high-performance synthetic diamond-tipped cutting tools using the most advanced materials, production techniques, and equipment.
As a result, Dixie produces diamond tools with higher safe operating speeds, greater diamond depth and longer operating lifetimes. We have enjoyed a great deal of success partnering with family businesses, such as Dixie, and we look forward to continuing that success in partnership with the team at Dixie Diamond.
"Our alignment with Mangrove Equity provides us with the resources we need to take DDM into the next decade. We truly will be able to add value to our product with superior technology and knowledge that will give our customers the confidence they need to grow their business with us as a trusted supplier and problem solver," – Garret Wolters, Principle at Dixie Diamond.
"We are looking forward to a long and successful partnership with Greg, Garrett, and their team. We value the culture they have built and are really impressed by the deep relationships they have with their customers.

Our job is to help them optimize what happens in the background so they can focus on the customer and maintain their solid culture and reputation," – Matt Young, Managing Director at Mangrove.
Mangrove Equity Partners: More Than the Commodity of Cash. The Mangrove team works hard to be your go-to private equity fund in the lower middle market by leveraging our extensive experience (132 deals across 59 industries) to make decisions and get deals done.
Mangrove's three-man internal operating team affords us an ability to leverage their extensive experience working closely with our portfolio company partners to overcome hurdles to growth, and optimizing shareholder value.
The Mangrove team has exemplified an attitude and practice of partnership with our deal sources over the past 25 years.
We roll up our sleeves and work with intermediaries to do what is necessary to move good deals forward, even in the face of company or deal complexity.
If an opportunity is not a fit for Mangrove's criteria, we endeavor to provide accurate and helpful suggestions as to who may have a pointed interest.
Our goal is to help our deal sources get their deals done and accordingly, become their go-to fund in the lower middle market.
We hope to have the pleasure of working closely with you.