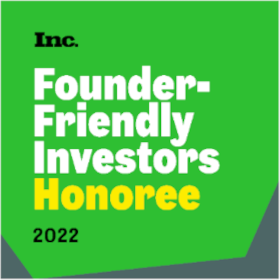 Mangrove Equity Partners, L.P. has been named to Inc.'s 2022 Founder-Friendly Investors list as one of the nation's top founder-friendly investors. This is a published list of PE and VC firms in America that have a history of rolling up their sleeves and working collaboratively and effectively with founders to support their vision and build enduring value.
Mangrove's selection for this honor is due to the endorsement of founders and management teams with whom we've partnered, who speak to Mangrove's core values, healthy culture, humble approach, and uncommon value-add. Mangrove makes good on the promise to be materially helpful thanks, in part, to our three internal operating partners, who are full-time members of our team, among the leaders of our firm and share significantly in our economics. These seasoned Mangrove operating professionals serve as a dedicated support system to Mangrove portfolio companies in overcoming impediments to growth and in optimizing strategy, team and execution. Mangrove understands and greatly respects the owners and management teams with whom we partner.
"After 25 years we were ready to reduce our stress with the running of the company, take some chips off the table, and begin the process of easing into retirement. We met with several different companies during this process, Mangrove was different. They were concerned with growing Excalibur to be sure, but they were also concerned with continuing the values and culture that had served us well for decades."
– Bill Troubridge, Co-Founder, Excalibur Crossbow
Please follow this link to hear directly from some of Mangrove's portfolio partners.
We are proud of the Mangrove team and are grateful to our portfolio company partners for entrusting us with their life's work and employees.