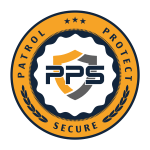 Patrol Protect Secure, Inc. is pleased to announce its fourth investment in the U.S. contract security industry with the acquisition of a leading provider of security services on the West Coast, focusing on vehicle patrol in select neighborhoods to both residences and commercial properties.
The value of this addition to PPS includes:
Partnering with a long-tenured, energetic management team that will be a force multiplier for the PPS team.

Expanding our geographic footprint to include the West Coast market.

The company's vehicle patrol services are staffed by off-duty law enforcement officers, a segment of the security market where we have had much success, driven by market demand and the desire to staff armed functions with highly-trained law enforcement officers.

Our partnership provided ongoing leadership roles and opportunities for the company's management team, while allowing one of the leaders to take a step back and transition into a part-time role, consistent with his goals.
Despite challenges presented by COVID-19, Mangrove and Sunlake Capital worked closely with this add-on to close the transaction with a very simple structure.
PPS is actively seeking acquisitions of like-minded contract security providers to support its growth in new and existing geographies.
More about Sunlake Capital: Sunlake Capital LLC is a private investment firm focused on flexible, long-term investments in family, and entrepreneur-owned companies that possess a sustainable competitive advantage. With diverse capital relationships, Sunlake is able to devote its resources to the operations and strategy of its portfolio of businesses.  The firm further differentiates itself through its long-term investment style, unique management partnership approach, and focus on industries and situations that are often under-served by the private equity community.
More about Mangrove Equity Partners:  The Mangrove team works hard to be your go-to private equity fund in the lower middle market by leveraging our extensive experience to create solutions and get deals done.
We roll up our sleeves and work with intermediaries to do what is necessary to move good deals forward, even in the face of company or deal complexity. Mangrove's four-man internal operating team allows us to work through complexity and help owner/operators build enduring value.  Mangrove has completed 140+ deals in 60+ industries.  We hope to have the pleasure of working closely with you.