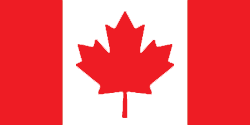 Mangrove's latest recapitalization is a Canadian manufacturer of branded-consumer leisure goods.
This family-recap marks the Mangrove team's second platform in Canada and its fourth new platform investment in sixteen months. Mangrove and our operating team contributed to strategic initiatives even before the deal closed, including:
Building a U.S. sales team and rep organization
Addressing the management of tax issues that stymied growth in the much larger U.S. market
The creation of a new, lower-price-point product, opening up to the company the largest portion of the market
The Mangrove team rolled up their sleeves to understand complex industry dynamics associated with a product whose use is regulated differently in every state. Mangrove worked extensively with management to improve financial reporting in an effort to prepare the company for a transaction. Going forward, Mangrove will be assisting with the implementation of a sophisticated IT system that will integrate sales and manufacturing in order to better manage the company.